Happy 10th anniversary to the Infection Prevention Society!
Marking the 10-year anniversary of the Infection Prevention Society (IPS), delegates travelled from far and wide to Manchester Central Conference Centre for Infection Prevention 2017. This significant three-day event, which took place on 18th – 20th September encompassed many of the key issues facing infection prevention and control teams, regulators, clinicians, policymakers and organisations, not just in the UK and Europe but from around the world.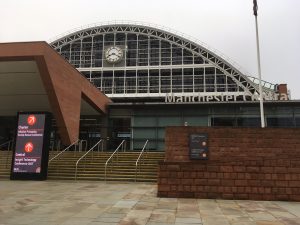 Each year, in conjunction with their annual conference, IPS run one-day conferences that focus on specialist areas in infection control, and this year was no exception. The Infection Prevention in Dentistry one-day conference was of particular significance to the work we do here at dentisan, so I was happy to join an audience of practice managers, dental nurses, practice owners and many others from across the dental industry for a day of dedicated sessions from renowned speakers on all things relating to dental infection control.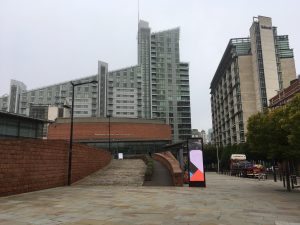 This year's conference provided a great forum in which to share knowledge and experiences and to keep up with the latest science and thinking. It covered a wide spectrum of topics, including antimicrobial resistance and microbial risks and control in dental settings, infection prevention and control in dental labs (an area often neglected) – there was plenty of food for thought.
And it wasn't all about lectures. Infection Prevention 2017 also hosted the largest infection prevention exhibition in the UK, featuring a wide array of companies working within infection prevention in the medical and dental sectors. This was a great opportunity for everyone to discover new products and procedures as well as a chance to catch up with some old friends and work colleagues in the business of infection control.
Peter Bacon, dentisan Technical Director